It is common knowledge that a large number of homes sell during the spring-buying season. For that reason, many homeowners hold off on putting their home on the market until then. The question is whether or not that will be a good strategy this year.
The other listings that do come out in the spring will represent increased competition to any seller. Do a greater number of homes actually come to the market in the spring, as compared to the rest of the year? The National Association of Realtors (NAR) recently revealed which months most people listed their home in for 2015. Here is a graphic showing the results:
The three months in the second quarter of the year (represented in red) are consistently the most popular months for sellers to list their homes on the market. Last year, the number of homes available for sale in January was 1,860,000.
That number spiked to 2,280,000 by May!
What does this mean to you?
With the national job situation improving, and mortgage interest rates projected to rise later in the year, buyers are not waiting until the spring. They are out looking for a home right now. If you are looking to sell this year, waiting until the spring to list your home means you will have the greatest competition for a buyer.
Bottom Line
It may make sense to beat the rush of housing inventory that will enter the market in the spring and list your home today.
David Kaufmann – Realtor ® / GRI - Market got you lost? Take the next EXiT!
Specializing in commercial, high-end waterfront, as well as more modest, residential dwellings in Annapolis, Stevensville, Queenstownand the surrounding areas.
www.DavidKaufmannEXITRealty.com- 443-223-3026 cell, 410-304-2115 office,
410-304-2031 fax;DavidKaufmannEXITRealty@gmail.comemail
What to do AFTER the storm has passed:
From the official website of the Department of Homeland Security 01/23/2016
Hello Maryland, now that "Jonas" #Blizzardof2016 has passed, here are a few tips on what to do next.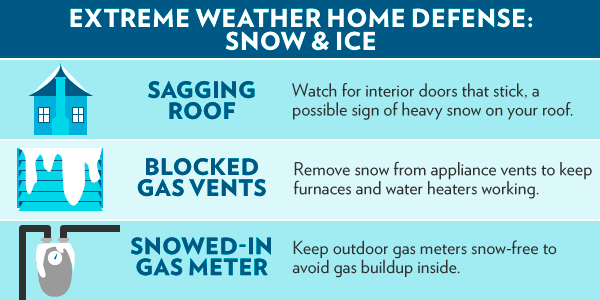 After Winter Storms And Extreme Cold
If your home loses power or heat for more than a few hours or if you do not have adequate supplies to stay warm in your home overnight, you may want to go to a designated public shelter if you can get there safely. TextSHELTER + your ZIP code to 43362 (4FEMA) to find the nearest shelter in your area (e.g., SHELTER20472)
Bring any personal items that you would need to spend the night (such as toiletries, medicines). Take precautions when traveling to the shelter. Dress warmly in layers, wear boots, mittens, and a hat.
Continue to protect yourself from frostbite and hypothermia by wearing warm, loose-fitting, lightweight clothing in several layers. Stay indoors, if possible.
Learn From Every Storm
Restock your emergency supplies to be ready in case another storm hits.
Assess how well your supplies and family plan worked. What could you have done better?
Take a few minutes to improve your family plan and supplies before the next winter storm hits.
Talk to your neighbors and colleagues about their experiences and share tips with each other.
David Kaufmann – Realtor ® / GRI - Market got you lost? Take the next EXIT!
Specializing in commercial, high-end waterfront, as well as more modest, residential dwellings in Annapolis, Stevensville, Queenstown and the surrounding areas.
www.DavidKaufmannEXITRealty.com - 443-223-3026 cell, 410-304-2115 office,
410-304-2031 fax; DavidKaufmannEXITRealty@gmail.com email
Waterfront Estate for Sale in Queenstown MD
1132 Cheston Lane in Queenstown, Maryland 21658, is finally a manageable estate.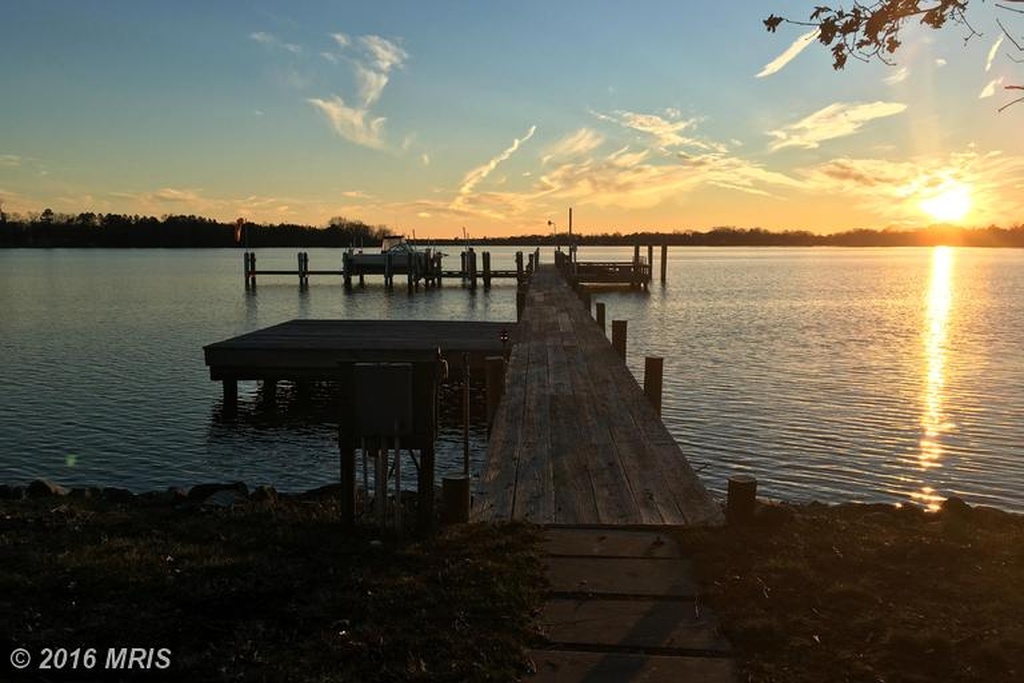 This Waterfront Estate on the Prestigious Wye River in Queenstown, MD, comes with deep water access. The brick Colonial Residence with southern exposures was built in 1987 and features 6 bedrooms, 3.5 bathrooms, for a total of 7,588 square feet!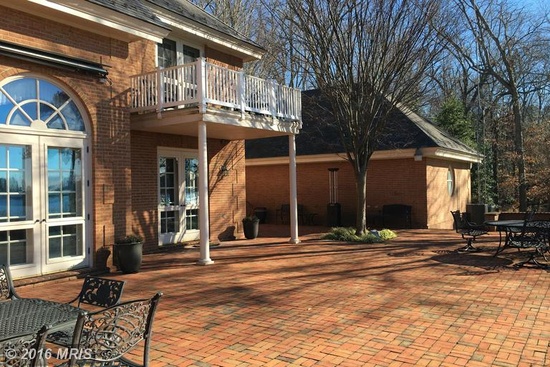 This exceptional 16 acre pastoral parcel contains a guest house, carriage house, green house, a lap pool, two docks with boat lifts and has a professionally rip-rapped shore line. There is also a detached 4 car garage, for your toys.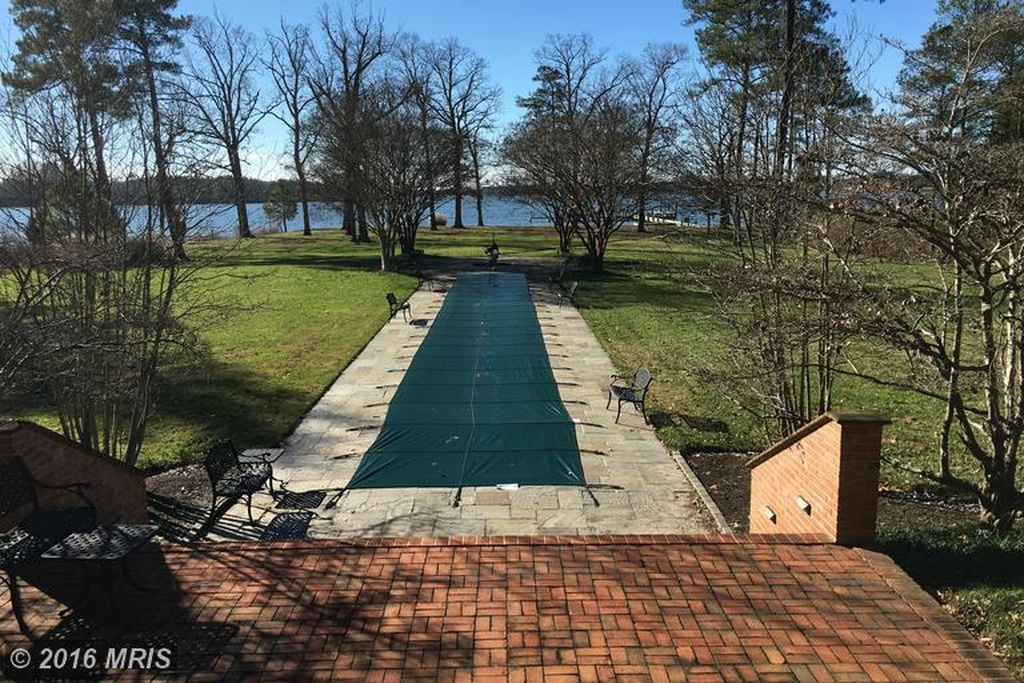 The easy commute from and to Annapolis (20 mins), Washington, and Baltimore (50 mins) 7500sft, and 16 acres make this waterfront property truly a manageable estate.

David Kaufmann – Realtor ® / GRI - Market got you lost? Take the next EXiT!
Specializing in commercial, high-end waterfront, as well as more modest, residential dwellings in Annapolis, Stevensville, Queenstown and the surrounding areas.
www.DavidKaufmannEXITRealty.com - 443-223-3026 cell, 410-304-2115 office, 410-304-2031 fax;
email DavidKaufmannEXITRealty@gmail.com
The Most Appealing Aspects of Homeownership

A post from my site at SimplifyingTheMarket.com published this past week . What is most appealing about homeownership to you?
The National Association of Realtors (NAR) just released their first issue of the Housing Opportunities & Market Experience Survey (HOME). In the report, NAR revealed what Americans believe to be the most appealing aspects of homeownership.
Here is a graph showing the results:
It is interesting to see that the two most appealing aspects had nothing to do with money, but instead, addressed the non-financial benefits of homeownership.
David Kaufmann – Realtor ® / GRI - Market got you lost? Take the next EXiT!
Specializing in commercial, high-end waterfront, as well as more modest, residential dwellings in Annapolis, Stevensville, Queenstown and the surrounding areas.
www.DavidKaufmannEXITRealty.com - 443-223-3026 cell, 410-304-2115 office,
410-304-2031 fax; DavidKaufmannEXITRealty@gmail.com email
400 Wye Narrows Rd Waterfront Property on Eastern Shore in Queenstown Maryland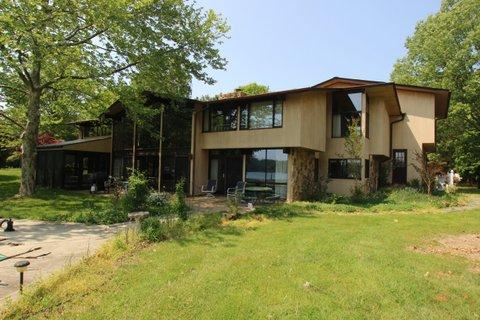 Custom designed Deck House one of a kind, time-tested. This is a must see property with over 2400' of Shoreline, secured with stone jetty's every 50' and sand and seagrasses, deep water, cove, open water and private. The owner is a builder and attention to detail is apparent throught this home. The floor is a solar passive floor ahead of its time. Pier with two boat lifts and two jet ski lifts. Located in the prestigous Cheston in the Wye community.
David Kaufmann – Realtor ® / GRI - Market got you lost? Take the next EXiT!
Specializing in commercial, high-end waterfront, as well as more modest, residential dwellings in Annapolis, Stevensville, Queenstown and the surrounding areas.
www.DavidKaufmannEXITRealty.com - 443-223-3026 cell, 410-304-2115 office,
410-304-2031 fax; DavidKaufmannEXITRealty@gmail.com email
Newly Listed 3 Bedroom Rancher in Chester MD.
The Marling Farms Peninsula in Chester MD,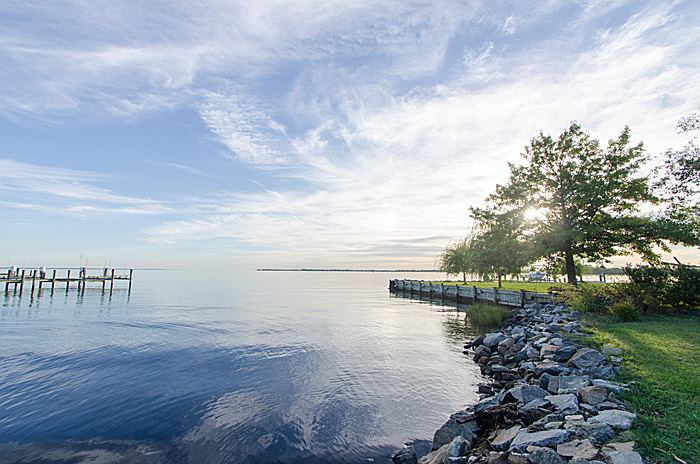 offers 4 beaches, docks, boat ramps, playground, park area & ball-field. It offers a Great quality of life. Walk, or bike the peninsula enjoying great Bay views without sacrificing shopping or commuting convenience. Perfect for the first time buyer, downsizer, or re-locator. This 1600 square ft. cheerful updated and move-in-ready water- view rancher, with an addition, in a quiet, premium 4-beach community, is an open and airy house.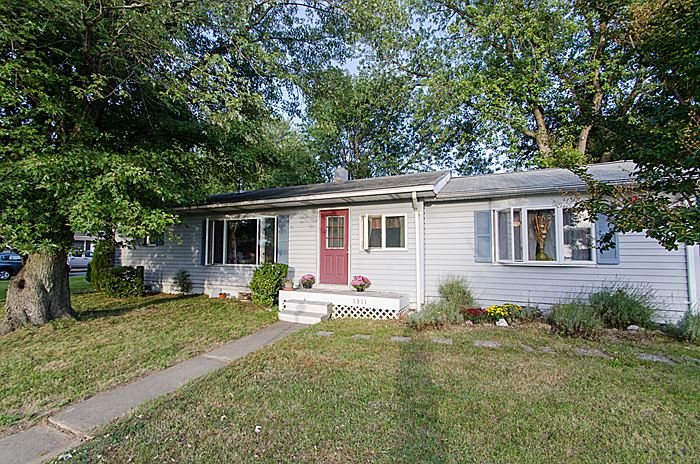 Enjoy the year-round Sunsets from the big bay window in the living room. In the winter with the woodstove crackling in the background, keeping you cozy and warm.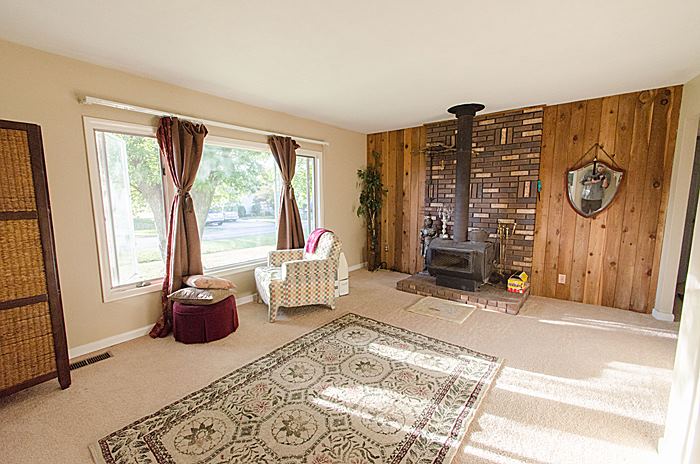 The open floor plan and ceiling fans allow the bay breeze to flow freely throughout the home. Some features include French doors to the deck from the family room,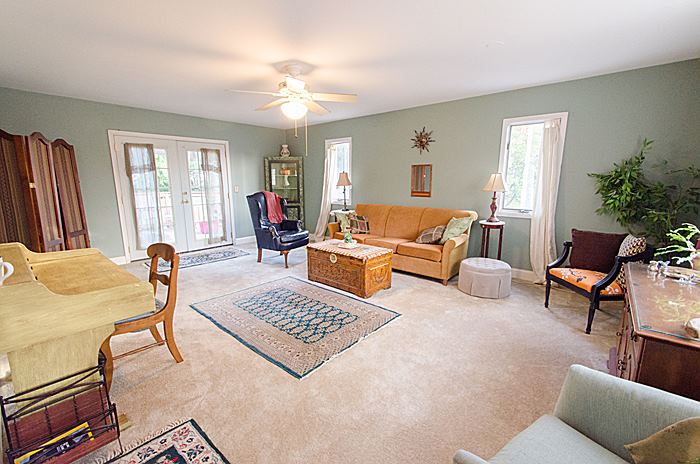 a private entrance to the master bedroom, Anderson double-pane windows, propane heat and water heater, and a Seller paid 1 year home warranty. The property also offers a large storage attic, a Barn like shed, 4-car driveway, and it is mostly fenced. Perfect blend of sun and shade is provided by mature trees.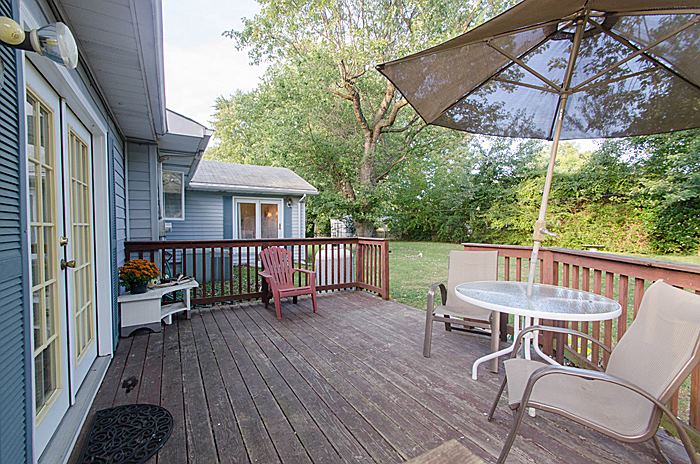 You do not want to miss this one. Schedule your private showing today.
Petra Quinn is a trusted Real Estate Professional with over 10 years experience, specializing in listing and selling residential real estate on both sides of the Chesapeake Bay Bridge, in Anne Arundel & Queen Anne's County, from luxury homes to more modest dwellings. Petra is also an active board member of Kent Island Estates Community Association, Talisman Therapeutic Riding fundraising committee and volunteer, as well as an active committee member at MidShore Board of Realtors®. You can reach Petra best on her cell phone at 443-600-1986, or via email Petra@EXITGoldRealty.com. EXIT GOLD REALTY is located at 115 Pullmans Crossing Road, Grasonville, MD 21638. The broker, Debbie Houck, can be reached at the office under 410-643-4111.

If you are thinking of buying or selling a home do not listen to the national news stations but contact a local Realtor. The national picture may not be a true representation of the market in your area. During the time that Las Vegas was facing numerous foreclosures Fayetteville, NC was not seeing anything like what the home owners in Las Vegas were experiencing.
In April of 2015 according the Fayetteville Regional Association of Realtors 474 houses were sold (closed). Of those 474 houses 367 were existing homes with an average sales price of $124,140.00. The remaining 107 homes were new construction with an average sales price of $227,649.00.
Currently there is a 10.11 month supply of existing homes on the market and a 6.05 month supply of new construction homes. What this means is if the market conditions remain the same and no other homes new or existing are put on the market it would take 10.11 months to exhaust the inventory of existing homes and 6.05 months to deplete the inventory of new homes.
What do these numbers mean to to the consumer? It means that we have an active market but we are not in a sellers market with exisiting homes and if you need to sell your home within a certain time frame then you and your Realtor need to work closely together to ensure that your home is on the market with ample time to get the exposure necessary to bring in showings to in turn create an accepted offer. In our office I encourage our agents to ask for an 8 month listing.
In addition to the market you need to have a lender that you trust that can tell you what is happening with interest rates and changes in FHA, USDA and VA guidelines.All of this affects what the local market conditions are. In the Fayetteville area we do a large amount of VA loans as our population is heavily military so I work closely with lenders such as Tracy Kuipers of Union Home Mortgage to keep me informed of upcoming changes.
Community growth also a big factor in the housing market as a whole as well as specific areas within the community. In Fayetteville we are seeing a push of Walmart Neighborhood Grocery Stores. One just opened near Seventy-First High School and more are expected in Hope Mills and off Hoke Loop Rd. People want conveiniance.
Schools drive the market within a specific area. Be sure to check out www.NCReportCard.com and know what the demographics of the area school districts. Private School proximately matters to the homeowner as well.
All this information is readily available to your local Realtor. I urge you to seek out a trusted agent and gather all the information before buying or selling a home. If you would like more specific information contact the Agent on Duty at EXIT Realty Preferred (910) 904-7355.
7 Great Home Improvements for under $500
 
When it comes to upgrading our homes, there seems to be a never-ending list of things to do. There are the upgrades we'd love to make, like buying new furniture or replacing countertops. And then there are the things we have to fix, like inefficient appliances or a leaking roof. But there are a whole range of inexpensive improvements that don't take much effort but can go a long way toward increasing your enjoyment of your home-and adding to its value too.
Here are 5 such upgrades you can make for less than $500.
1. Increase curb appeal
Even if you're not planning on selling your home, curb appeal is important. For you, that might mean pressure-washing the driveway (rent one for about $100 per day), repairing broken stairs, or updating your mailbox (anywhere from $50 to $200, depending on style). Sometimes upgrading curb appeal is simply a matter of spending time in the yard and getting your hands dirty by edging the lawn, trimming hedges, or pulling weeds. To keep costs down, plant perennials that keep their greenery all year long and invest time in maintaining your garden tools so you don't have to purchase new ones.
2. Fix the front door
Your front entrance can say a lot about your home. Upgrading to a high-end fiberglass door can cost more than $1,000, but you can get a whole new look for a lot less simply by adding new hardware and a fresh coat of paint. Installing a new doorbell (kits cost about $50 to $100) or updating the lighting (anywhere from $25 to $100) are also inexpensive fixes that can add instant appeal to the front entry. Pair your newly painted door with a clean doormat ($20) or fresh pot of flowers, and you'll have a whole new entrance for under $500.
3. Repair interior walls and paint
If your walls are a standard height, it's easy to make simple repairs like patching holes or sanding. It's also fairly easy to prime and paint your walls, which can instantly upgrade the look of any room. You'll need to buy paint and primer (most brands start around $30 per gallon) plus painter's tape, brushes and rollers. (Read this to learn more about how to budget for your painting project.)
Painting can get complicated and expensive if you need to repair a significant amount of drywall, remove mold, or have really tall ceilings, so always consult a professional if you feel you might be in over your head.
4. Update lighting and change bulbs
The lighting fixtures in your home are like jewelry on an outfit-they can instantly add pizzazz or look dated. Switching out a chandelier or sconce is a fairly easy, budget-friendly project. Shop big-box stores for inexpensive pendants, or ask about floor sample sales at retail outlets. Plan on spending at least $200 for a large fixture, about $100 for a bathroom vanity light, and $100 or less for a wall sconce. If you're on a tight budget, consider using the fixtures you already have but updating them with a coat of spray paint, a new light shade, or a dimmer switch. To make sure you're really adding value, switch to energy efficient bulbs like LEDs (about $7 for a 60W equivalent) or CFLs (about $9 for a 60W equivalent) bulb. Although both are more expensive than an incandescent bulb, they last longer and require less energy.
5. Install new toilets
Your motivation for buying and installing a new toilet may be for aesthetic reasons, but newer toilets can also save you money. Toilets installed prior to 1995 use as much as 6 gallons of water per flush; newer WaterSense models use as little as 1.2 gallons.
Over time this can represent thousands of gallons of water you won't have to pay for. Additionally, older toilets are more likely to leak, wasting even more water and money. A slowly running toilet can waste as much as 200 gallons of water a day. Replacing a toilet (about $100-$200) isn't hard for an experienced DIYer. But call the plumber if you have other leaks in the bathroom or kitchen; getting them fixed will save you water and money.  
6. Maintain your mechanics
Just like maintaining a car, regularly having your appliances and mechanical devices inspected and tuned up can save you lots of money in the long run. Major repairs or replacements can run into the thousands, but a simple check up might be as little as $100. Ask your serviceperson to let you know about any special customer care programs. Sometimes long-term customers are rewarded with free inspections or discounted servicing.  
7. Monitor energy usage
There are many smart-home devices on the market aimed at letting you get to know your home habits and helping you save money on energy or utility costs. Devices like Iris (Comfort & Control kit is $80) can help you regulate the temperature of your home and alert you to any unexplained changes. Add-on devices like the Utilitech Water Leak system ($30) can alert you to water leaks. Ultimately these devices help you save money on your energy and utility bills and keep you from expensive repairs down the line.
Matthew T. Smoot-Your "Whatever it Takes" REALTOR®
When You List with Smoot, You Sell with Smoot
With over 9 years in the business I offer my clients the most comprehensive representation in Maryland.  Not only am I a REALTOR, but I also hold a Broker's license, which is the highest and most specialized license a REALTOR can hold.  Customer Service is my Priority, Selling Houses is My Goal!  Contact me for any and all of your Real Estate Needs. 
443-504-8930
I have attached the Waterfront and Water Access Homes for Sale in the Earleville MD Waterfront Community of Bay View Estates as of April 3, 2015. It is the time of year that vacation home buyers need to start looking at areas they may want for next season. It's never too early to start looking!
Located on the Chesapeake Bay at the end of Pond Neck, the community has an active HOA with Community Boat Ramp, and Privately maintained Roads. For more information regarding Bay View Estates, or if you are considering Selling your home in Bay View Estates please Call 1-(800)-890-0381 or request a Free Market Analysis. You can also see all the homes we have sold in Bay View Estates at www.BestOfChesapeakeBay.com.
30 photos
NEW
$449,900
4 beds,
3 baths
mls no. CC8576852
Single Family Home
Waterview Contemporary. Shows like a model with an open floor plan that offers a...
Courtesy of RE/MAX 1st Choice
1 photo
NEW
$299,900
3 beds,
2 baths
1631 sq. ft.
mls no. CC8445039
Single Family Home
Proposed Construction by Bayside Developers on a half-acre lot in Bay View...
Courtesy of EXIT Preferred Realty
The "Bay Property Team" at EXiT Preferred Realty  - Steve Hubbell, REALTOR - The "Bay Property Team" was formed in 2006 by Susan and Steve Hubbell to specialize in helping Buyers and Sellers invest in Waterfront and Water Access Properties in Chesapeake City, Elkton, Earleville, and Warwick in Cecil County MD including Bay View Estates. We also serve Georgetown, Galena, and Kennedyville in Kent County MD and surrounding areas. (800)-890-0381
Tags: Bay View Estates, Earleville MD Waterfront Homes for Sale, Earleville MD Real Estate, Eastern Shore Vacation Homes
Another growing area in Middletown DE Real Estate is the 55 and over community. Spring Arbor is a great example that is conveniently located in an area that is designed for all inclusive living. Here is an example of the homes available as of April 2, 201......
(More)